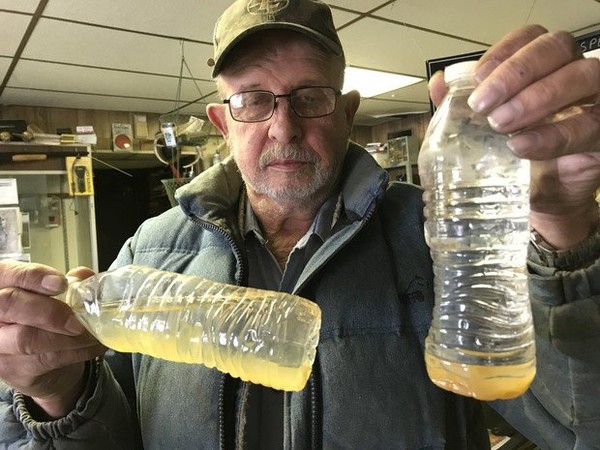 The Pennsylvania DEP ordered a January 3 halt to the Mariner East 2 pipeline construction following multiple permit violations. The DEP has now allowed a February 8 restart to construction following an agreement with Sunoco Pipeline with a fine of $12,600,000. The DEP will monitor further construction.
The delay has led Sunoco to offer the purchase of additional one year easements for ongoing construction/remediation work. Property owners are not obligated to agree. Faherty Law Firm is providing legal representation to owners approached by Sunoco Pipeline for additional property rights.
Sunoco fined $12M, but allowed to resume work on Pa. pipeline
Pennsylvania regulators are fining Sunoco more than $12 million for problems with a massive natural gas pipeline project, but letting work resume under a consent agreement.
The Department of Environmental Protection said Thursday that Sunoco Pipeline has made changes since work on the $2.5 billion Mariner East 2 pipeline was halted Jan. 3.
Rolfe Blume holds up bottles of water that he said came from his well after construction started on the Mariner East 2 pipeline.
The 350-mile project has been plagued by spills and leaks of drilling fluid and improper construction methods.
In stopping the work, the state agency said Sunoco demonstrated it couldn't or wouldn't comply with Pennsylvania's clean streams law and other regulations.
The company didn't immediately respond to messages seeking comment.
Among the violations reported across the state, the owners of private wells in Cumberland County near North Locust Point Road in Silver Spring Township reported cloudy water in December in areas where the DEP reported that Sunoco's crews used a method of digging that wasn't allowed under its permits.
More violations were reported in a wetland in Lower Swatara Township in Dauphin County and off of Shaeffer Run in Toboyne Township in Perry County.
---
'It should have been stopped a long time ago:' Pipeline opponent sees construction halting as small victory
Rolfe Blume of Upper Frankford Township has fought the Mariner East 2 pipeline, which cuts through his property on its way across the state. The DEP halted construction Wednesday over numerous violations.
---
The 20-inch pipeline will move natural gas liquid products from Marcellus Shale drilling fields in western Pennsylvania to a terminal in Philadelphia.
It's scheduled for completion by summer.
Written by: Mark Scolforo | The Associated Press