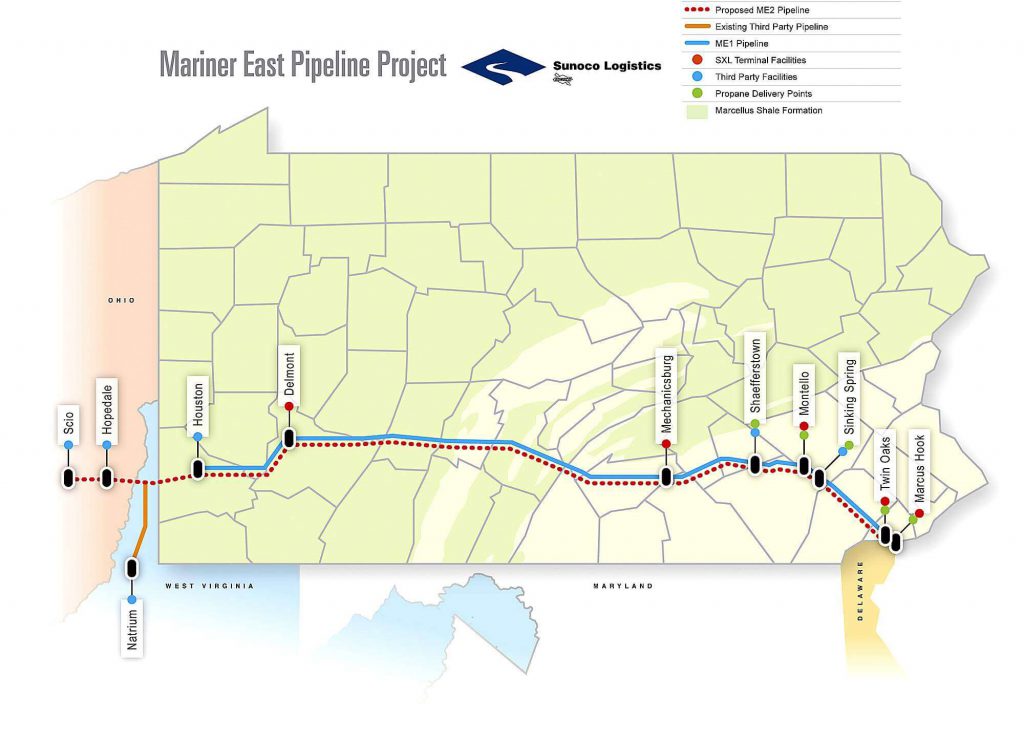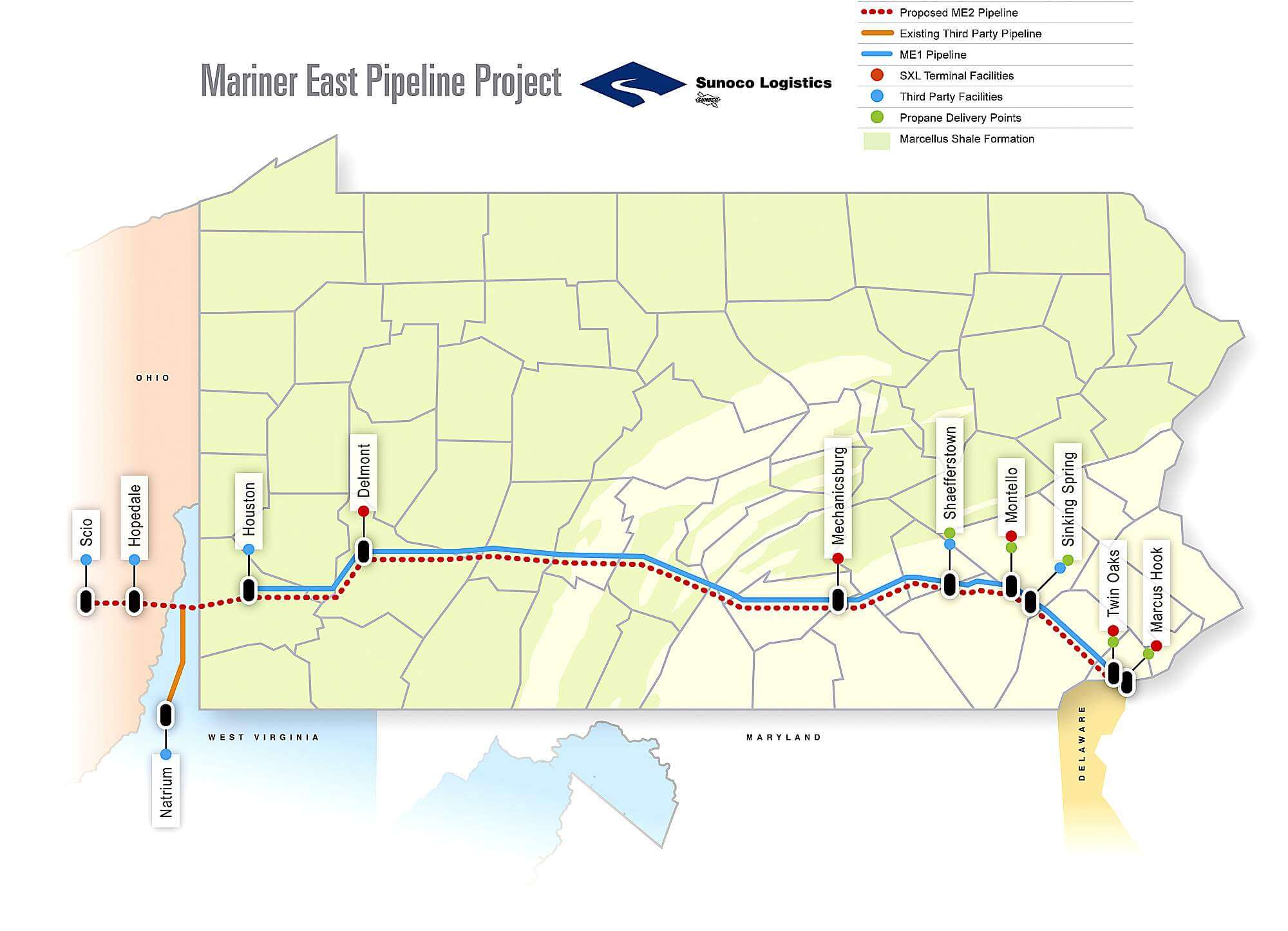 Attorneys Present Arguments in Sunoco Pipeline Case
An attorney for five Washington County property owners who face property losses to Sunoco Pipeline for its Mariner East project told a judge Thursday the company does not have the jurisdiction for eminent domain.
"They don't need eminent domain to build pipelines," attorney Michael F. Faherty of Hershey told Washington County Senior Judge William R. Nalitz. "This could be built without eminent domain."
Sunoco attorney Stephanie Carfley countered that Sunoco is regulated by the Pennsylvania Public Utility Commission as a public utility and thereby has the authority to exercise eminent domain.
"The goal is not to use eminent domain," Carfley said. "But that doesn't mean we don't have the power of eminent domain."
Landowners want Nalitz to stop Sunoco's efforts to take portions of their property by ruling the company does not have jurisdiction to exercise eminent domain.
They are Rodney Lee and Robin Louise Rohrer of 108 Poplar Road, Avella; John Paul Craig, Frank Stewart Craig and Timothy David Craig of 638 Country Road, Avella; Harry Joseph and Patricia Marie Yevins of 136 Fox Road, Avella; Edward J. Thomas III and Bonnie W. Thomas of Dairy Road, Mt. Pleasant Township; and David Alan and Esther L. McPeak of 3075 Henderson Road, Washington.
The property owners who attended Thursday's arguments before Nalitz declined to comment. Nalitz did not indicate when he will issue his decision in the case.
Faherty contended in his argument before Nalitz that the Mariner pipeline is interstate commerce, as opposed to intrastate commerce, because it crosses state lines, and that the state Public Utility Code doesn't apply.
"Interstate commerce is not regulated by the PUC," Faherty said. "If it crosses state lines, it is interstate commerce."
Carfley disagreed, saying the pipeline project is both an interstate and intrastate service.
"It (the Mariner East pipeline) will have numerous public benefits," Carfley said.
Carfley said the gas products from the pipeline will be used throughout Pennsylvania, which she said will see a financial boon from the pipeline.
Carfley said the pipeline will have a $4.2 billion impact on the state, creating 30,000 jobs for people who will earn $1.9 billion during its construction.
Sunoco in 2012 announced the Mariner East pipeline project for "wet" gas products such as propane, ethane and butane, designed to relieve the oversupply of natural gas liquids in the Marcellus and Utica Shale basins and to alleviate supply-side shortages of propane and related products in parts of Pennsylvania and the Northeast.
The finished pipeline would stretch between Washington County and Twin Oaks, Delaware County, in the Philadelphia area.
Faherty said in an interview after the arguments before Nalitz that Sunoco has offered his clients financial compensation for their land, but the offers have been "inadequate." Faherty said Sunoco could "go around" his clients' property to build the pipeline.
"My clients would sell their property for a fair price with fair easement terms," Faherty said.
Written by: By Karen Zapf | Observer-Reporter|Washington Co.
Graphic: Sunoco Logistics